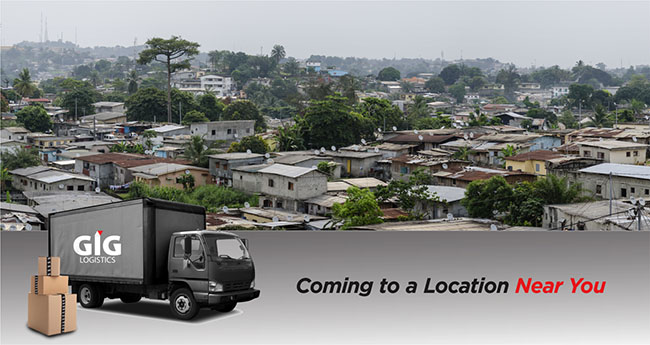 GIG Logistics Launches New Offices In 8 Locations Nationwide
At GIG Logistics, a key part of our commitment to being Nigeria's No.1 logistics company is providing a sense of place in the communities we serve. Our offices are always open, warm and welcoming. Take a look at how, and where we are developing, growing and opening our new offices.
In a committed effort to extend our products and services to our customers and partners across Nigeria, GIG Logistics is expanding and opening new locations closer to you. GIG Logistics is opening a set of exclusive stores in seven areas in Nigeria. Assuring to give customers the exclusive GIG Logistics experience with an all our logistics services in store
For customers looking to use our logistics services, here's an update on our new locations.
LAGOS
Ogba: 3, Ijaiye Road, Ogba Lagos
Surulere: 78, Ogunlana Drive, Surulere, Lagos (Opens 20th December 2017)
Cele Okota: 103, Okota Road, Cele
OTHER LOCATIONS
Oshogbo: Ogo Oluwa Bus Stop, Gbangan / Ibadan Road, NIPCO Petrol Station, Osogbo.
Onitsha: Conoil Filling Station By BridgeHead, Enugu-Onitsha Expressway
Abeokuta: 62, Tinubu Street, Ita Eko, Abeokuta
Makurdi: 4, Old Otukpo Road, Opp Savanna Round-About, High Level, Makurdi