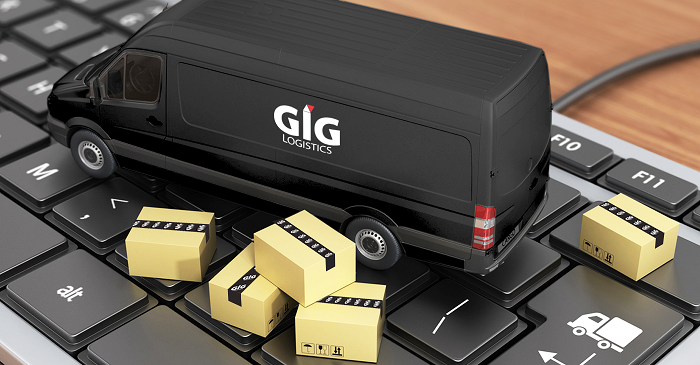 Delivery Strategy: The Key To Increasing Your Ecommerce Sales And Repeat Purchases.
Delivery Strategy: The Key To Increasing Your Ecommerce Sales And Repeat Purchases.
You might wonder why your business is not breaking even with online purchases. The answer might have always been right in front of you. – Well, not just "delivery" but "express delivery".
When customers lose faith in a delivery promise despite the costs incurred, improving delivery strategies and addressing areas that are stopping customers from buying, are the right and next steps to take to increase online sales. Our delivery experts explain what makes us stand out from our competitors in the logistics sector.
Here at GIG Logistics, our delivery strategy covers everything from how you display your products on your ecommerce website, right down to the product that arrives on the customer's doorstep.
Our strategy is shaped by what your customers require from you, as well as what is workable for you to provide these might be limited by delivery volumes, financing or manpower.
We know every business will have a different delivery strategy but our primary focus are convenience and speed. Our pickup services and collection locations are key in supporting e-commerce business operations.
So how exactly can your delivery strategy increase your website conversion rate?
Unreliable delivery is one of the main reasons people do not buy online. Getting your service delivery right is one of the first steps to achieving an increase in website conversions – below are a few of our services that help address these issues to change that on your website.
We offer the delivery options your customers want. Whether speed, convenience or the cost-effective option is most important for your customers, our shipping experts are ready to handle your delivery requirements. We offer same day, next day and standard delivery packages so you can be rest assured you have the right delivery service available to you.
Our delivery service is one of the most exciting in ecommerce right now and the options for the smaller businesses are improving also – it's well worth to make sure you have the best delivery service for your business.
Once you have chosen the right option from our array of services, the next steps are to make sure you are presenting them clearly on your website. You need to get it right in all these places:
On every product page provide a link to the delivery options. Do not hide the prices;
Provide concise information on dispatch times and relevant postage prices. Clearly explain shipping details on the checkout and basket pages too.
Offers on delivery are a standout amongst the most powerful promotional tools you have. Any promotion is your opportunity to get the customer to do what you want them to do as cheaply as possible – at the end of the day, with little or no insignificant effect on your margins. So, utilize your most effective tool only when it suits you to do so.
For instance, if you are already offering free shipping on all purchases, then using "Free express delivery" as the promotion tool is a good idea. A fixed shipping fee of some sort can also be very powerful especially for items with low-cost value. For example, if you have a customer who orders a little item such as a phone charger, free shipping can be offered while orders on mobile phones can have a relative shipping fee.
How Your Delivery Strategy Can Increase Repeat Purchases?
When looking to turn your customers into repeat customers. Your delivery strategy has a key part to play in achieving this.
The first order someone places with you is about trying you out. Customers want to see if they can trust you – so you really must do a good job with handling their first online order.
At GIG Logistics, we keep our delivery promise; your goods are delivered as promised, in one piece, on time, with all the right things in the parcel. And that's just the minimum we need to do. And if anything goes wrong, our customer support agents are available to deal with the issue – any issue is a great opportunity to build your trust.
Customers are picky so if you really want to get them to place another order with you, you need to do a bit more. Place call to action notes into their parcel to ask to place their next order, and also excite the customer as well.
Great call to action notes to put in a parcel could be:
A copy of your product listings (if you have one);
A leaflet showing your best-selling products;
An offer such as free shipping on your next order, or discount codes.
If you can't do this, see if we can put a promotional message for you on the dispatch paperwork.
I'm sure you can think of many more ideas we can use for you!
Above all, when looking at how to increase your sales, never forget the power of guaranteed delivery.
Contact Us Today to enquire about our Ecommerce Solutions available.